---
Things you need to know before heading to the rink:
New to Skating - Find out what you need!
Back to Skating - Review your skating etiquette!
Team Wear - Order form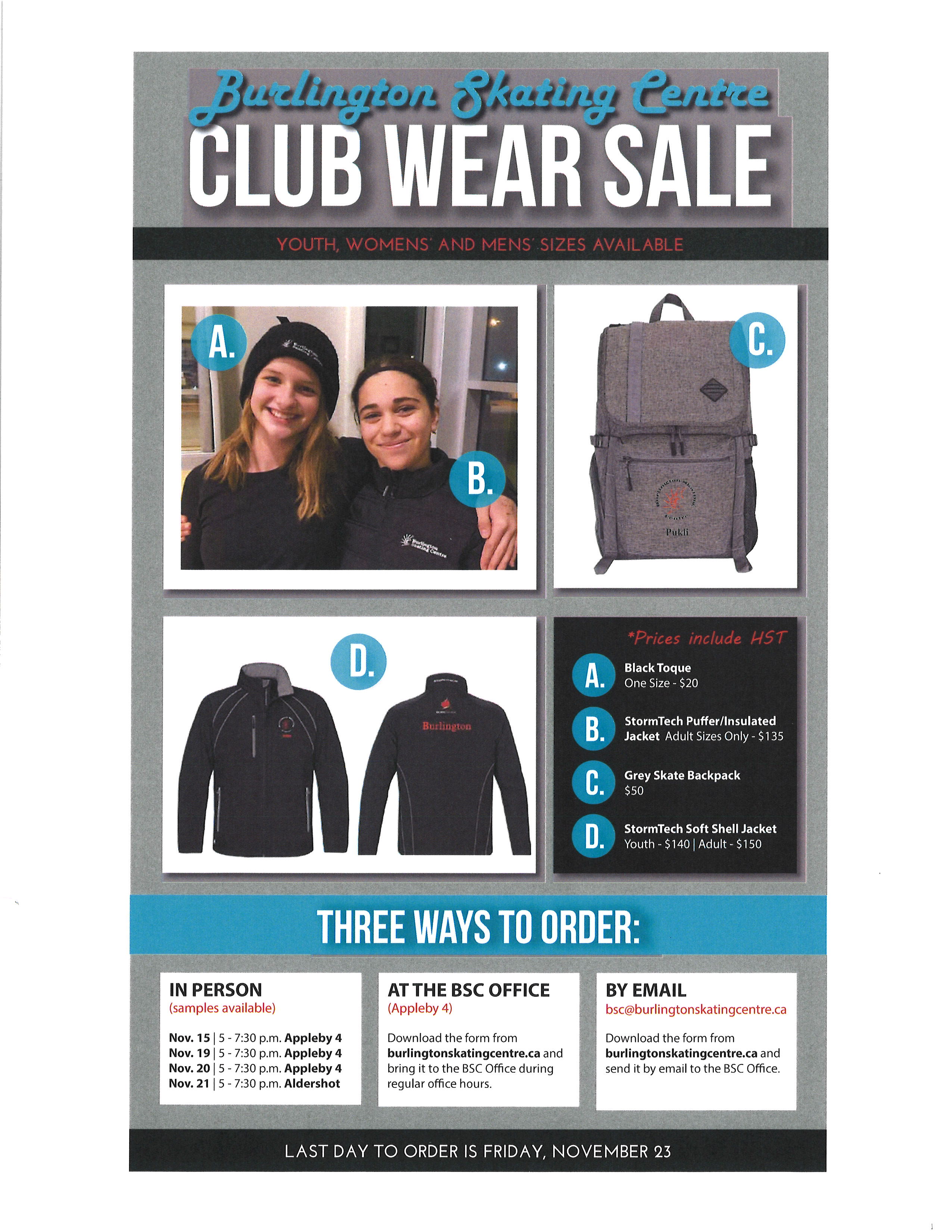 ---
Upcoming Dates
---
Test Day - November 20
Family Skate - December 20
Test Day - February 7
Fun Day - February 24
Test Day - March 22
Gala Practices - March 23 - 30
PA Retraining - March 24
Gala (Central Arena) - March 30
---
Skaters Corner
---
Nexxice Holiday Gala
November 17, 2018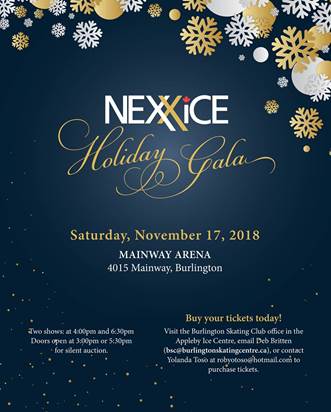 What a GREAT start for all our skaters as we kick off our Winter Season of skating with a variety of programs geared to skaters of all ages and all levels including Pre-School, Pre-Canskate, Canskate, Intro to Synchro and our Adult Skate! Looking forward to a great winter season!!
GOOD LUCK to all our BSC Skaters who will be competing at the upcoming Sectional Championships the weekend of November 1-4th, 2018.
BEST OF LUCK!
BSC Sectionals Team 2019